Top places to stay for kiteboarders in Cabarete – Dominican Republic for holidays
Cabarete is one of the most famous kitespots in the world. The one main kite-beach has 5 hotels (also including appartements) to stay directly at the beach. Here I sum up the hotels i recommend for your lodging for your kitesurf holiday. In the list this are the available places where you can stay, that I found during my research for my own holiday there and that looked good to me.

The hotels and appartements listed here are all located at the kitebeach in Cabarete.
Hotels I recommend in Cabarete for kitesurfers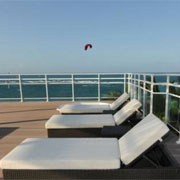 This is the most beautiful hotel on the cabarate kite beach as far as I know. Of course more expensive than the ones below but with the most luxury of course and still affordable as I think. Beautiful Rooms and also appartements with kitchens if you like. Awesome terraces with cool furniture and a nice private pool. And of course the kitebeach just 1 step out of your hotel. Recommended by a friend. And free wi-fi of course. Open Website.
Location in Cabarete: directly at kitebeach, just near cabarate town center. In the end all these hotels are pretty near together.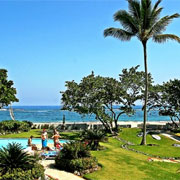 Directly at the kitebeach. Cheap too. It has an on-site kite boarding school, swimming pool and a private each area. You have air-conditioned rooms, free Wi-Fi, Cable TV and cool sea views. Also nice is the ocean-front restaurant at Agualana Kite Resort.
Location in Cabarete: directly at the kitebeach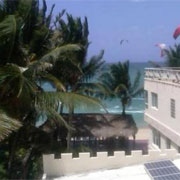 Also a very cheap venue directly at the kite beach. You have pool, a nice terrace and free wi-fi. TV, balconies with sea view if you like and a restaurant and bar directly at the beach which is nice in the evenings. The rooms look not like my favourites – but it's a value deal. Open Website.
Location in Cabarete: as all here at the kitebeach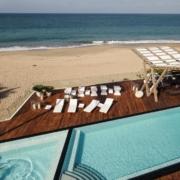 Nice very luxuirious looking venue. Great pool with view to the beach. Open Website.
Location in Cabarete: as all here at the kitebeach, 1 min walking distance from the beach
Of course there are also other hotels near the kitebeach. They may not be located directly at the beach. But if you view the map you see how long you would have to walk etc. Check them out here.