Kiteboarding in Western Australia – Your full Roadtrip Tourgide featuring 44 Spots and all necessary information your are seeking for this adventure
Find cheapest Motorhome prices for Perth here
Overview
This is a Review of my Kitesurfing Roadtrip in Western Australia from February 2017. We started in Perth, took a campervan and wanted to go north till Coral Bay. Well, two weeks was to short for that and we wanted to skip the last 600km ride with nothing to see inbetween ;) so we only made it till Shark Bay in the North. Then quickly drove back and then we explored a bit the south of Perth. So we made it there till Augusta which is also great to see.
So. Below I try to list all I found out. You will find a list of 44 Spots I visited with:
GPS Location on Google Maps
Lots of Images
Extra information about recommended Campings etc.
Spot Specials as far as I could find them out
Unfortunately I had bad luck with the weather. In February it is supposed to be awesome. Hot, windy, sunny. For me it was lot of rain and little wind. This means on lot of the pictures you see bad weather and sometimes rain and few kites in the air ;) That was my personal fate and should not concern you!. So all the guys around said they never experienced such a weather this time of the year. However as kiteboarders we know that the weather is always part of our sport and can play games with us. In the Wind & Weather section of this review you find more about the recommended time for your trip.
If you visit Western Australia and have some great pictures of some spots – I would be glad to add them to my site. So send them over to office@welovetokite.com if you want them to be included.
On this page you will find some search boxes for campervan rentals. I found this site to be the best comparison page for campervans for australia and also rented my van over this page. Putting together this review took lots of private time. Making pictures, writing, putting together, revising etc.
So if you really used this page and it helped you a lot, you would buy me kind of a cup of coffee if you book your van over my site as I got affiliated with them. It is most probably the site you would use anyways so you can give it a try. If you find something better of course use the other one ;) If you do a roadtrip a campervan is however definitely recommended. Let's start.
Pictures
Here is my best of selection of the Western Australia Trip. This is just to get you a glimps of how it is over there. Below when I mention all the spots you will find lots of pictures of the Spots itself.
Unfortunately the weather was really bad when I visited Western Australia in February 2017 and it rained a lot which is really! unusual for that time of the year there. So lots of pictures below show rainy weather. I hope some local guys who see this send me better pictures ;) So I will replace them over time. Hope you enjoy the review anyways :)
Your Motorhome for your Kitesurf Roadtrip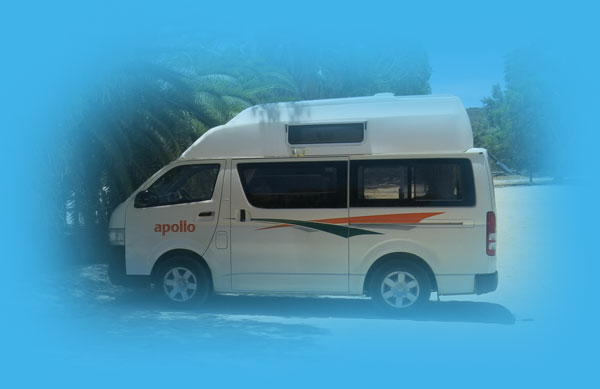 I recommend using this Motorhome Comparison Site below to check the best Campervan or Motorhome for you. Chose your prefered pick up and drop off location.
Your Motorhome for your Kitesurf Roadtrip
I recommend using this Motorhome Comparison Site below to check the best Campervan or Motorhome for you. Chose your prefered pick up and drop off location.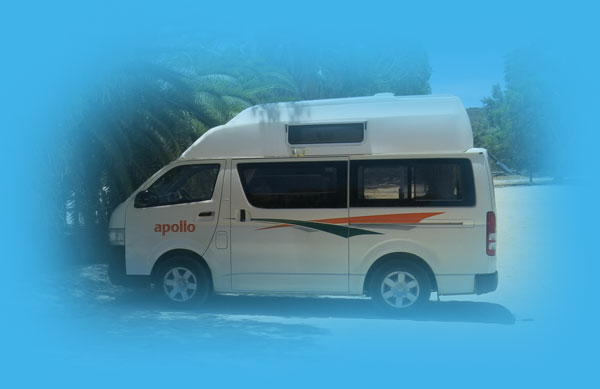 Accomodation & Campsites in West Australia for kiteboarders
Well. If you want to do a Roadtrip in Western Australia I recommend to rent a Motorhome or Campervan. It's the most convenient way to do the roadtrip.
Wildcamping in Australia is forbidden. So you have to use one of the plenty campsites. At the spot descriptions below I also mention campsites where I stayed. Some are free – which can be called "tolerated wild camping" or they are some rest-areas, some cost little money. I enjoyed having good showers and toilettes in the evening. You can do as you wish. I recommend the app from motorhomerepublic where you can rent your campervan or motorhome. In this app you see a map with all the campsites with extra information. Using it makes sense.
I used this app for finding the Campsites in Western Australia where we stayed.
Wind, weather & waves
You can see in the Wind Statistics that November to February (Early March) is the best time for your Kitesurfing trip to Western Australia. It is the Australian Summer. The more you will go north the hotter it will get and the more wind you will get. The average wind speed of 12kn that you can see in the statistics does not really give a good impression about the wind as you have lots of times 25knots or so.
For me I had bad luck as said before. Of course that can always happen :) If was there twice. Once in 2009 where wind was awesome and 2017 where it was not good.
Turn phone to landscape to see the full wind statistic
See the forecast for the next days in this animation from windy.com
Kite-Spots, Map
This is the first review where I have to fit 44 Spots from a destination one one page. So I decided to split them up. I will make several sections covering different parts of the journey. They will be as follows
First we go from "South to North" from Perth to Shark Bay
Then for closing going south of Perth covering Avalon Kite Beach in Mandurah, information about Australind (kiting forbidden), Busselton, Dunsborough, Bunker Bay, Yallingup, Margaret River Rivermouth (kiting forbidden), Margaret River Main Break Surfers Point, Gnarabup, Redgate and finally the great spot in Augusta in the Rivermouth where I ended my roadtrip.
In general. it is to say that Western Australia is covered with endless possibilities to kite. In almost each village there is a beach and you can kite. I got here the most famous ones and sometimes just one where I coincidentally came by. So feel free to check the map yourself and explore more!
On the following map I added all the spots exactly.
How - To
Within the Google Map shown on this page you can drag the little Person-Icon on the right side of the map on most of the streets.
The Map then switches into Street-view mode and and you can literlally "beam" yourself there and also look around that way.
Travel / Flight
You will most likely fly to Perth and then have your Motorhome ready or organize yourself some transfer to your hotel (maybe they can organize it for you…) and pick the car or Motorhome up the next day.
Motorhome rental
You need a Motorhome for your road trip. It can be a smaller and cheaper Campervan or a luxurious big Motorhome. We recommend this Motorhome Comparison to find the cheapest price and also the biggest selection. I also used this site for my Roadtrip and all worked well. If you book over my site you also buy me a cup of coffee for the work i invested here as I got affiliated with the page. But for sure, check it out, it's the best comparison site for Motorhomes out there.
Find the cheapest Motorhome for your Roadtrip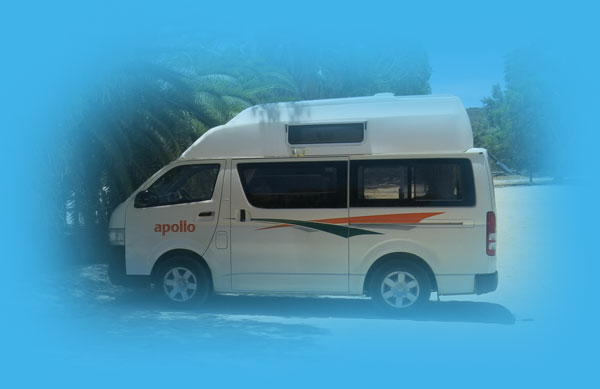 I recommend using this Motorhome Comparison Site below to check the best Campervan or Motorhome for you. Chose your prefered pick up and drop off location.
Find the cheapest Motorhome for your Roadtrip
I recommend using this Motorhome Comparison Site below to check the best Campervan or Motorhome for you. Chose your prefered pick up and drop off location.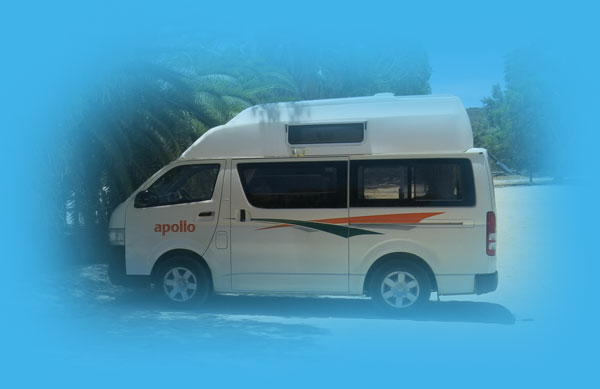 Price-level
Prices are around Western European Level. Alcohol more expensive. Eating in restaurants also more expensive.
A typical day on your West Australia Kiteboarding Roadtrip
I enjoyed a lot. Living a van life is freedom. Wake up, have a good coffee right in front of your van or at the beach. Each day somewhere different. Go kiting at different spots every day. See beautiful scenery and landscapes. Enjoy the sun, and, use sun protector!!!
Kiteboarding schools in Western Australia
Perth: You have plenty of them. Use Google Maps search to find the nearest you need.
Rockingham / Safetybay: www.wasurf.com.au
Coronation Beach: kitewest.com.au
Margaret River: It's a surf Mekka. You find lot.
Kite-shops
In Rockingham / Safety Bay Pond: www.wasurf.com.au
Perth: There are plenty. Use Google Maps search to find the nearest suiting you.
Margaret River: It's a surf Mekka. You find lot
Dunsborough: A Surf and Skateshop and a Quiksilver Store is there. But only wave surfing. No kiting.
Crime & Security
You feel really safe. I never had the feeling that it is not so. People are friendly all around. As always keep common sense rules. Close the car, don't let things visible in the car etc. But you are definitely safer than lot of other countries.
General travel information
Must-visit-stuff
Yanchep National Park: Right after leaving Perth there is this National Park. You can see kangaroos closely.
Pinnacles: Normal tourists definitely visit this. Special Rock formations.
Shell Beach: On the way to Shark Bay. Beautiful Beach from shells.
Monkey Mia: See Dolphins Feeding at the Resort (for me it was too touristic but do if you like it)
Pink Lake: On the way to Port Gregory. Interesting salt Lake
Eagle Bluff Lookout: On the way to Denham a great view over Shark Bay. You can spot the sharks from above
Stromatolites: Some super old thingies in the water. They say it's one of the oldest things on earth or so… Well, at my description you see I was not so interested in it but it's on the "to see list" :)
Nightlife
Puh. In Perth or the bigger cities up north. Else don't expect anything more than a Pub if you are lucky :)
West Australia Kitebeach Webcams
I found these:
Know more? Please send them to office@welovetokite.com and I include them.
Good-to-know
You need a VISA to enter Australia and you have to apply prior arrival. You can do it online here.
Kangaroos: Be aware of them on the road, especially at night. If you do the full roadtrip I can promise you, you will see dead kangaroos lying left and right at the road – so you can see it's a real threat and you don't want to kill one of those nice animals. If your car doesn't have this safety thing at the front your car will be severely damaged if you hit one. So don't! Best is you don't drive at night. At daylight also be careful and watch out!
Note
Hi, if you like this review and want to stay at a place I suggested on this site or rent a Motorhome suggested over the search here, please use the links and search boxes above on this page if you decide to book. You automatically buy me a cup of coffee with that and I thank you :)
Q&A – Location Forum
If you have a question about the kiteboarding Roadtrip for Western Australia and your answer is not yet answered, check if there is already something about it in our Western Australia Kiteboarding Forum. Or ask directly a question there, or here with the form below.
Viewing topic 1 (of 1 total)
Topic
Voices
Posts
Last Post
Viewing topic 1 (of 1 total)
You must be logged in to create new topics.
Liked this spot review?
If you appreciate the work of putting this togehter, hit like. thaaanx :)
Written by mathias …
… and thanks to Halina Lesyk for making lots of pictures of this review page.
I love to kite, you love to kite, we love to kite :) Hope you like this review!
About welovetokite.com
This is a Magazine Style Kiteboarding Destination Guide.

This means: you find quality Destination Guides especially for kiteboarders on this site. These include everything you need to plan and book your next kiteboarding trip.

E.g.: accommodation suggestions from - and for kiteboarders, car rental suggestions, spot information and everything else you need.

Of course with some beautiful pictures. this way you can get a good impression of how it is over there!
More or less important links
Get notified about new destinations